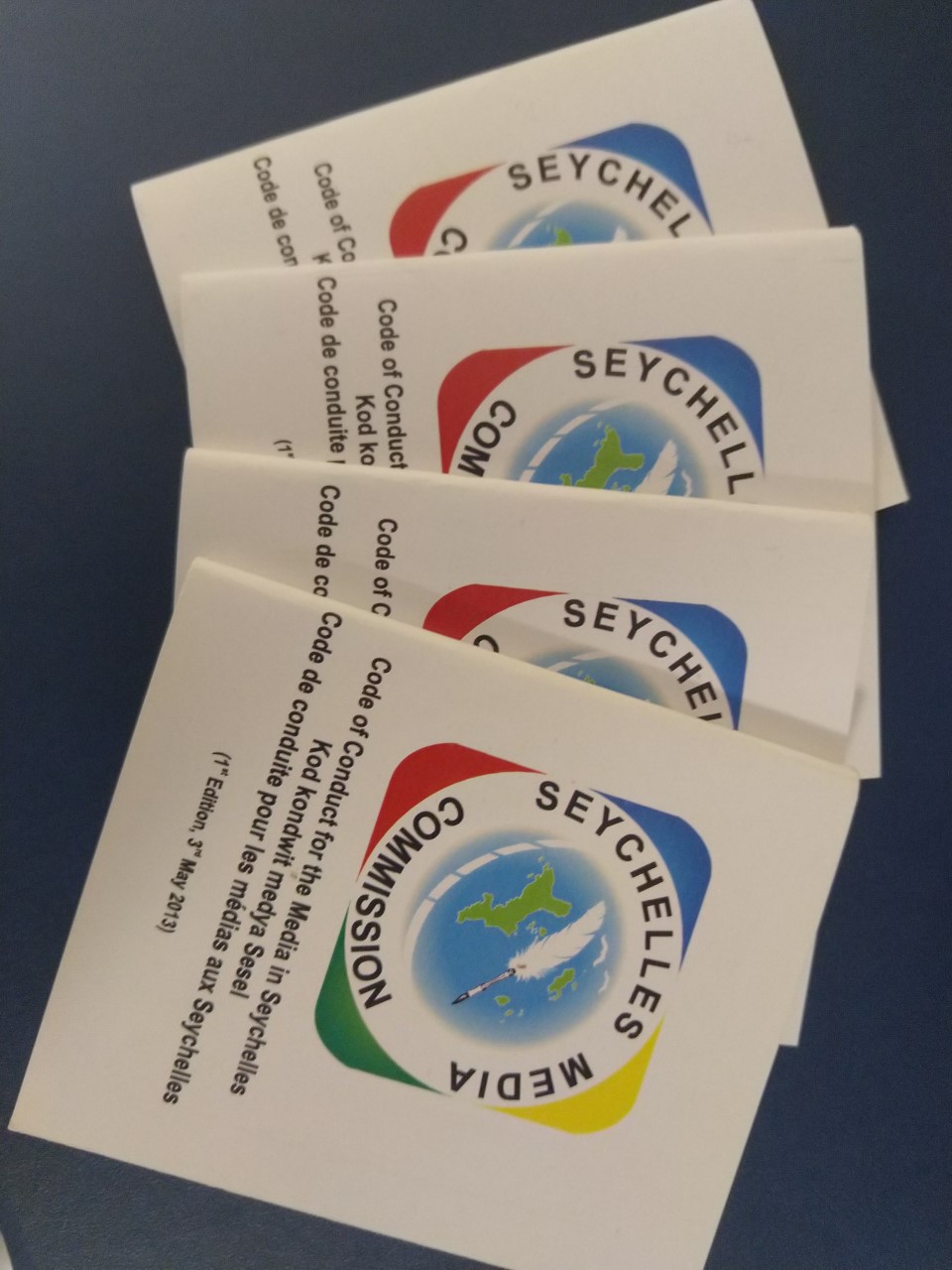 Following the internal review of its Code of Conduct, the Seychelles Media Commission has invited the Association of Media Practitioners (AMPS) to take the review through its second phase by discussing the proposed amendments and additions, put forward by the SMC and to also conduct a review of the document. According to Section 13 (2.c) of its Act, the SMC is required to formulate the Code of Conduct in consultation with the AMPS.
The Seychelles Media Commission Code of Conduct is now in its seventh year, and the initial consultation was conducted together with media houses and other stakeholders, in the absence of a media association. The review comes after members of the SMC Board, recognised gaps in the code outlined through complaints that have been filed over the years, as well as the technological changes that have also taken place. Therefore in 2018, the Board recognised the need to review the document. An internal exercise was conducted between Decembers 2018-2019, whereby over a hundred international codes were reviewed, enabling the commission to propose new sections and new terminologies. The proposed revisions and additions to the 2013 Code has therefore been submitted to AMPS for its own review and recommendations, taking the process through its second phase which should take about two months. The code, will also be sent to the individual media houses for review.
At the end of the revision process, the Commission hopes to take the revised Code to Cabinet for approval and to have it become a regulation.